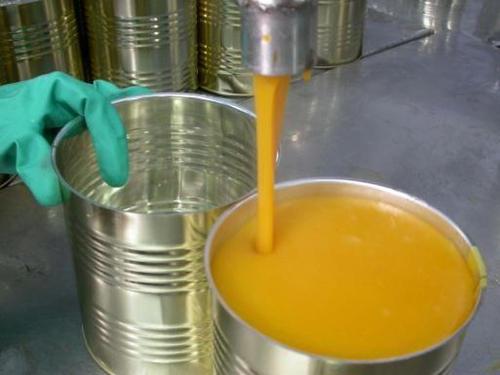 Mango a tropical fruit cultivated in many countries in the world, regarded by many as "The King of fruits". We supply mango pulp extracted from selected ripened mango fruits. Our varieties are;

Alphonso mango pulp – From India
Apple Mango Pulp – From Kenya
Color: Orange-yellow
Flavor & Aroma: Typical of ripe mango without any off flavor
Taste: Characteristics of ripe mango fruit
Appearance: Homogenous puree & free of any foreign matter
PACKAGING & SHIPPING
Mango Pulp is packed aseptically in pre-sterilized aseptic bags placed with poly-liner in food-grade epoxy painted (inside) open-top mild steel drums.
Product Net weight: 215kgs / Drum.
OR
we supply canned mango pulp. Canned mango pureeis packed in Clean open top sanitary cans fabricated to ensure quality. The cans can be externally lacquered sufficient to prevent rusting.
The net weight of the product is 3.1kgs and the 1000 cartons can be loaded per 20 feet container.
80 Drums per 20ft container (pallet packing optional)
Storage: Mango puree should be stored at ambient temperature and not below 40C. Avoid exposure to higher temperature and sunlight.
HSN code: 200799910
Shelf-life: Best before 24 months from the date of manufacturing