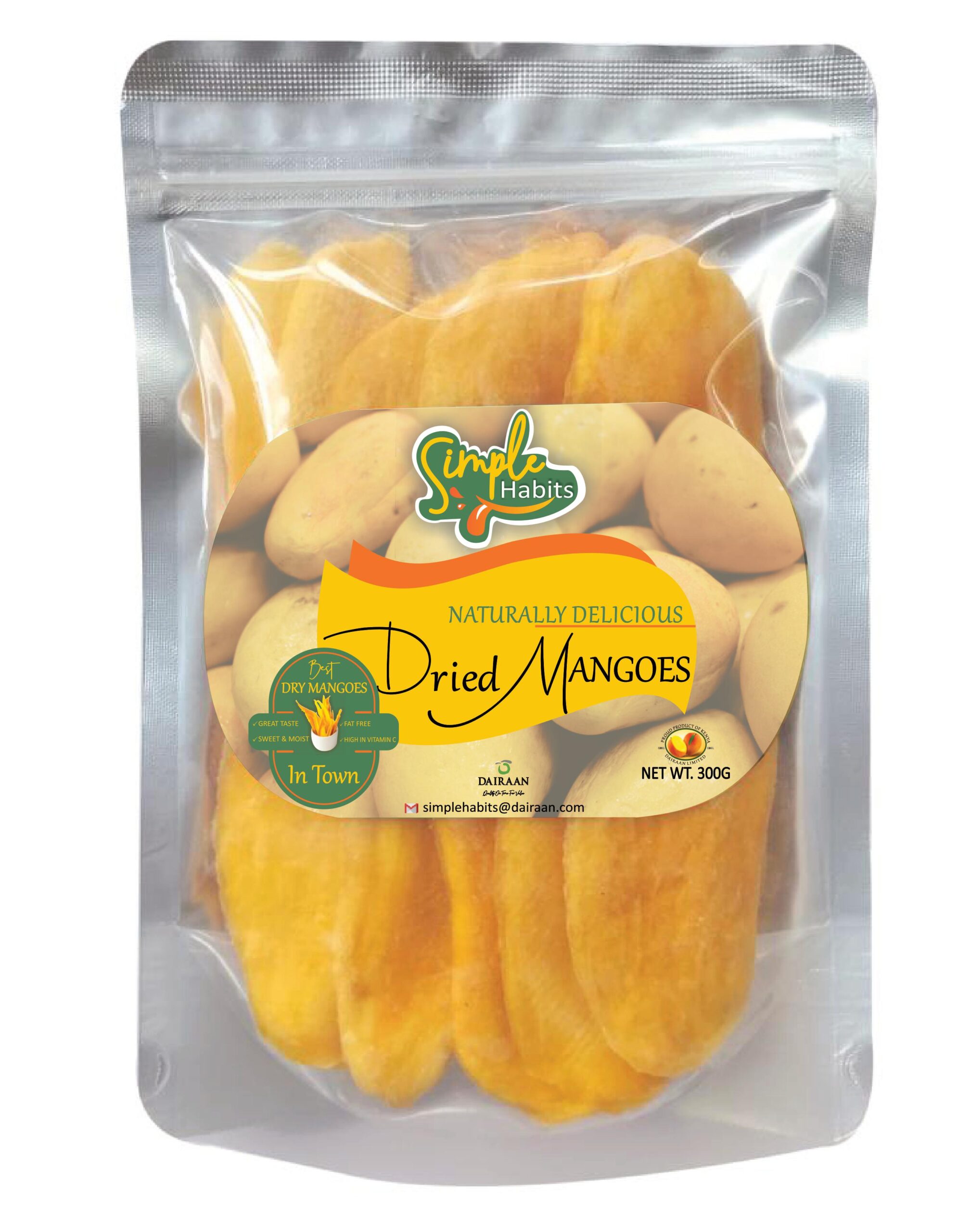 All Natural Dried Mangoes
First source of raw materials. The mango must be large, juicy fruits. Our products are sourced from farmers who adhere to the Good Agricultural Practices (according to Global G.A.P.) guidelines.
The processing is done using modern technology in hygienic environment to ensure food safety and hygiene. The mango after drying will retain its natural aroma, eye-catching yellow color with sour, sweet and sweet taste. The managing and implementation processes put in play ensure food safety is non-negotiable and of a high standard at Dairaan Fruit Packers.
We beautifully pack our dried mangoes with product information, the manufacturers details. We sell in bulk for clients who want to repackage or with our shelf brand "Simple Habits"
Ingredient: Mango
Preservative: Sulphur Dioxide
Allergen: Sulphur Dioxide
Country Of origin: Kenya/ Vietnam/ RSA.