MEAT
Our business is founded on export of quality small stock (goat & lamb) & beef as well as full range of offals. There is a wide range of specifications that can be applied for our products and if the customer requires something specific, then most requirements can be catered for..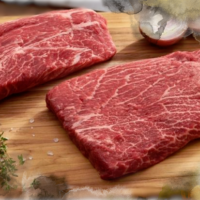 GOAT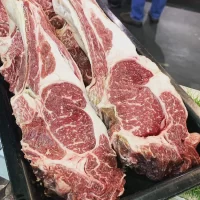 CAMEL
We offer for exports
Whole carcasses of beef, lamb and Goat either frozen or chilled.
Frozen Prime meat cuts, and products under our own label (Simple Habits) or clients label
 We export our meat products to importers in the following food sectors:
Industrial Buyers
Wholesale suppliers
Foodservice distributors
Retail under client's label or own label
Our prime markets are UAE, Saudi Arabia, Kuwait, Iraq, Qatar.
WHY Dairaan?
We offer a large variety of , beef, goat, lamb , and meat cuts and products.
We source our quality products from ISO certified companies
We ship to any port (CIF) in the world.
We deliver full container load 40 ft (FCL).
For quick round or small quantities, we also ship by Air.
All our products are available with strictly controlled Halal certification.
Kindly Specify your request
Order by air (±3000kgs) OR 40 ft. reefer container (±25.000kgs)
Shipped to our customers.
Shipped to our customers.
What documents do we provide?
Certificate of origin
Veterinary certificate
Health certificate
Halal certificate
Proforma invoice
All Shipping documents