AVOCADOS
Exporters in Kenya

At dairaan work hard everyday to distribute only the freshest avocados to our customers. We work with our growers to make sure all our fruits are carefully selected and harvested at the peak of their maturity. We then process, pack and ship them in a timely manner, guaranteeing that we fulfil our promise of bringing you the best avocados.
Dairaan works with Agricultural Authorising bodies, agricultural groups and our growers to regularly to ensure the Avocado fruit is picked and packed at optimal maturity.
Avocado Quality Control: Once the Avocado fruit reaches our processing unit, to increase its shelf life, cooling starts to remove the field heat. Sorting and washing of fruits and is done to help maintain quality and improve appearance. We Subject the Avocado fruit to treatment aimed to reduce any decay.
Our experienced professionals are well trained and continuously monitor the quality to ensure a marketable Avocado in every box.
Packing & Shipping: We offer our own label Box and Sticker packing or sleeve packing. We ALWAYS ship our Avocado consignments in Refrigerated Containers from our pack house to our customers.
Variety: Hass & Fuete
Packaging: In 4KG or 10KG customized boxes plus labelled with our trade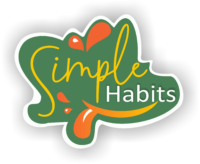 Quantities: 20ft and 40ft sea export
Air: 3 Tonnes