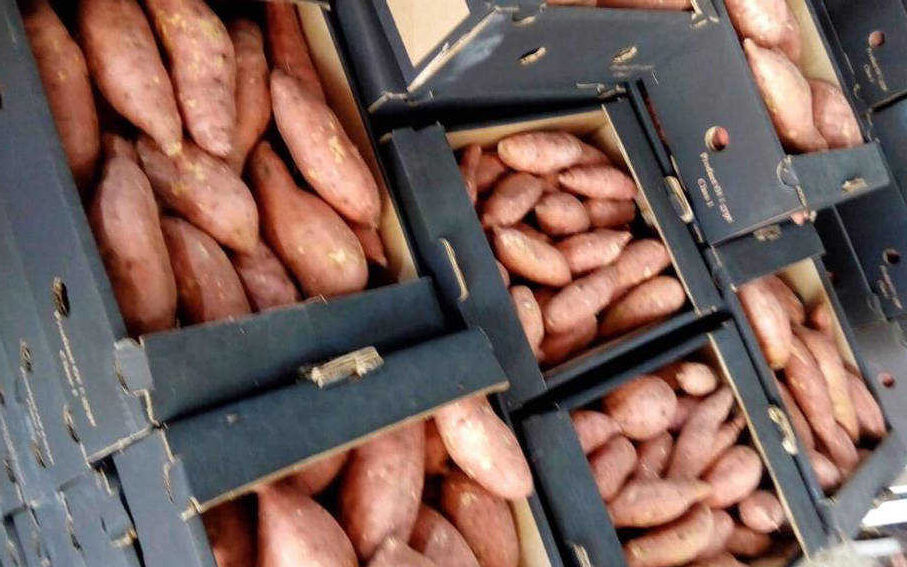 Our Sweet Potatoes Exports are produced in accordance with the European specifications. We export Sweet Potatoes from our contracted farmer's who farming sweet potatoes in kenya and from long term suppliers and always make sure that our products are of the highest quality in order to utmost maintain our reputation and satisfy our customers.
Our main Sweet Potatoes markets are EU countries Belgium, England, Germany and the Middle East.
We can provide quantities at the best quality at good prices.
Product Name: SWEET POTATOES
Style: Fresh white & Red
Cultivation Type: Common
Shape: Long
Maturity: 99% Mature
Certification: ISO
Size (cm): 6
Weight (kg): 100-400 gm per piece
Place of Origin: Kenya & East Africa
Brand Name: Dairaan Simple Habits
Colour: Yellow Flesh, Red skin
Condition: No worm, no rotten
Packing: 4 kg OR 5 kg Carton Box OR 15 kg bag or as per customer's demand
Shipping Reefer: 40 Ft 20: 25 Ton Based on Packing Type: Sweet Potato